CONGRATULATIONS ON THE FLOWER FOR YOU COLLECTION OF MORILASSA BRAND
After nearly a year of launching the Morilassa brand and the first collection in December 2021, Morilassa has also received a lot of love, along with sincere suggestions to help Morilassa become more and more perfect. Those are the motivations that help the brand team to try their best to bring really quality products to consumers. And the most important thing is to keep the core that the brand aims to be "Let us make you relaxed - Let us make you relaxed", with the desire that each product that comes to the recipient is not just a gift. normal clothes, but it also helps to take care of the spirit of those who wear it, helping the wearer feel the most comfortable and relaxing.
Inspired by beautiful flowers, colorful and extremely attractive to anyone. People often compare women to flowers, each flower will represent a woman with different beauty and colors and are worthy of respect and love. Same goes for Morilassa, we want to give the best to women everywhere. That's why Morilassa chose to launch the second collection called Flower for you - Flowers for you with careful selection from extremely soft materials to bring the most relaxing experience, besides. is a delicate design, exalting the beauty of the wearer, it is like a gift that Morilassa gives to all women - the beautiful half of this world.
Flower for you collection was launched on November 22, 2022 with 03 main designs and is being sold on social networking platforms such as Shopee, Facebook.
Here's a look at the designs in this collection:

​MRV 23" flower design

15" MRV flower design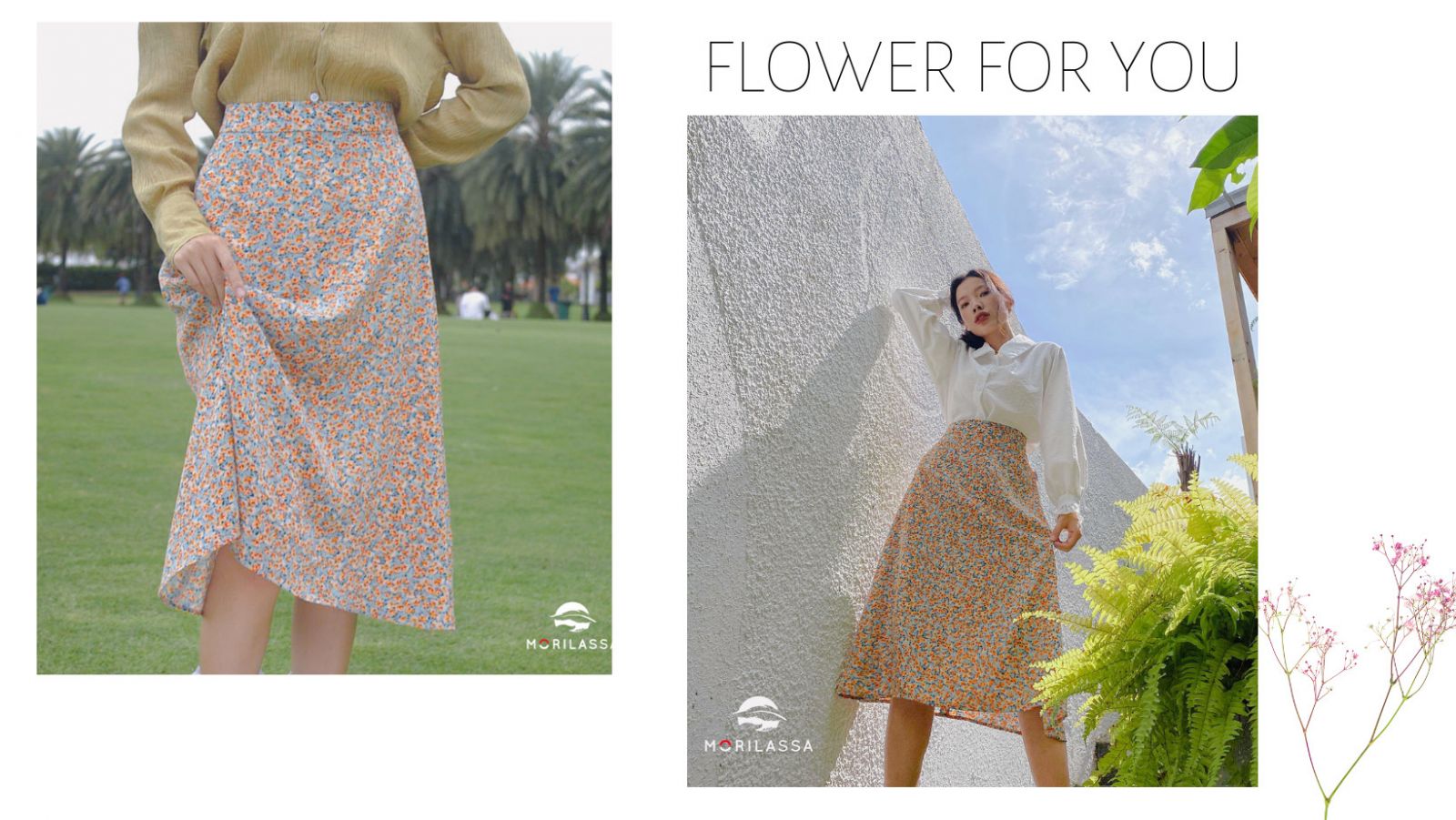 ​17" MRV flower design
Each design exudes a soft, feminine look, but no less luxurious and sophisticated, attracting all eyes. Hope will be satisfied the beautiful girls of Morilassa.
Besides launching products about floral dresses in the Flower Collection for you. Morilassa also launched 02 more skirt products to meet the diverse needs of women. Those are 2 youthful and dynamic checkered skirts:

Model skirts MRV 07-1 and MRV 07-2
With return and investment, a more thoughtful selection of quality and design coupled with the passion and enthusiasm of Morilassa's brand team. We hope to bring you the best experience and receive more and more love from our customers. Morilassa will try to develop further and spread the brand to all women, the beautiful flowers of this world.
_MORILASSA_