Which fashion trends are concerned and will increase heat in the next months of the new year? Here are 10 styles that many designers promise to stir up the fashion village of 2019.
1. WOMEN MOMENT
The wide-brimmed hat has a year of "thrilling" all over Instagram with the favor of a series of fashionista world. Jacquemus's headdress style confirms its position on the 2017 fashion catalyst to inspire brands to enter with various variations.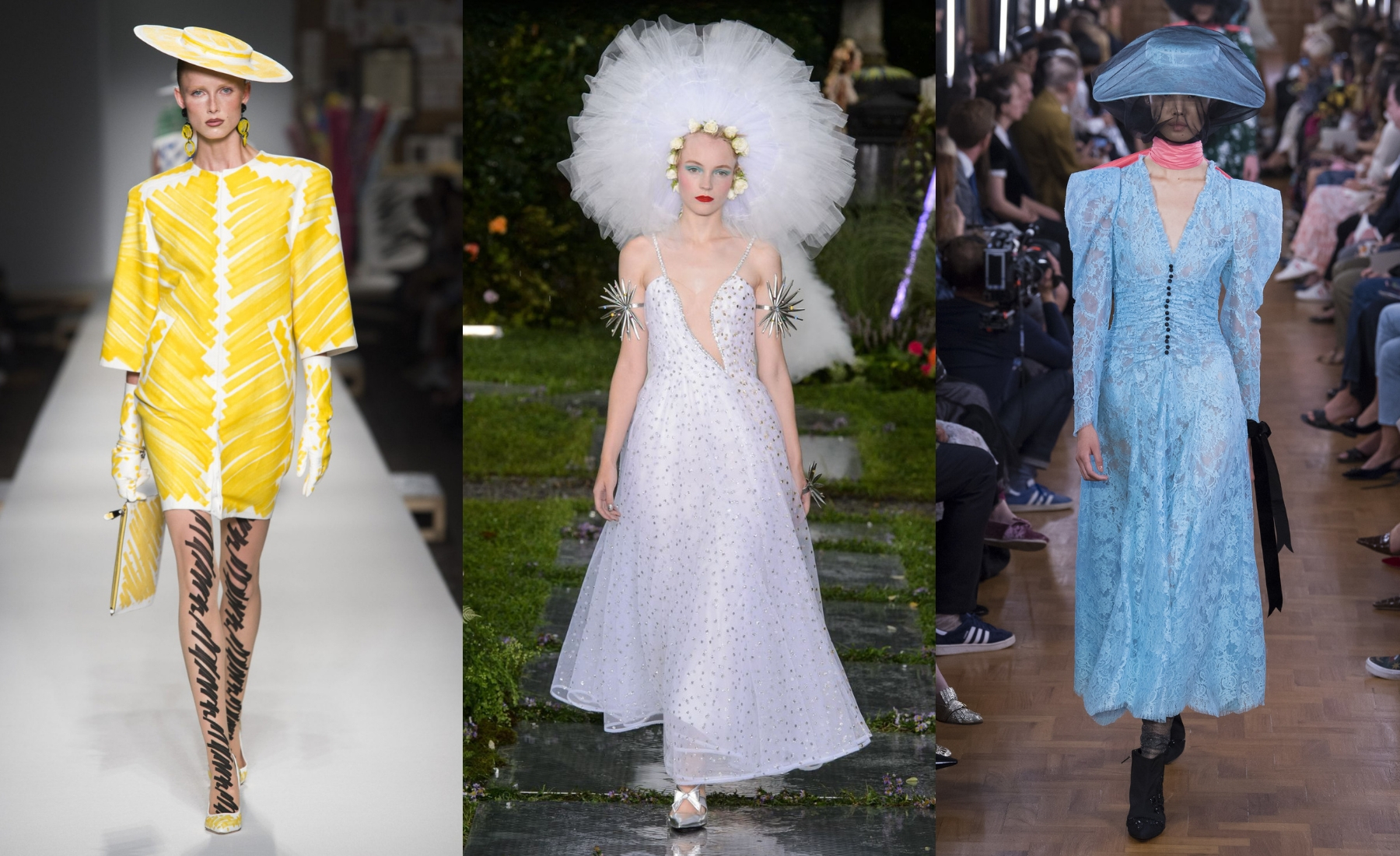 Impressive hats in the collection of Moschino, Rodarte and Erdem. (Photo: Imaxtree)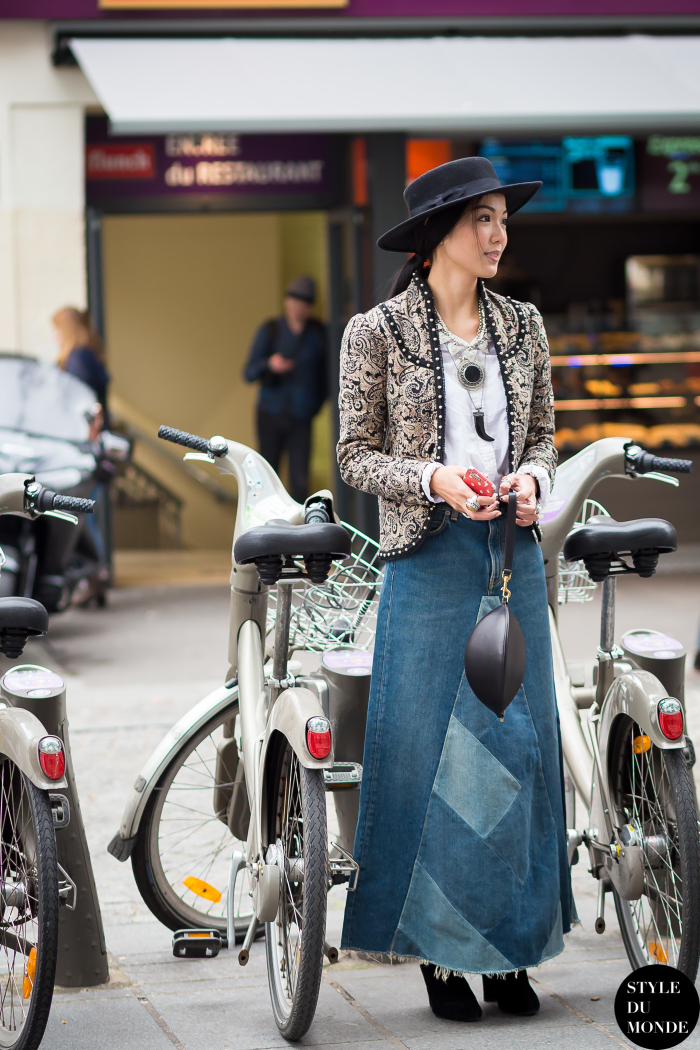 Wide-brimmed hat is an accessory to help enhance the style of personal fashion. (Photo: Styledumonde)
2. BICYCLE SHORTS
Bicycle shorts have "swept" this year's catwalk and there has been no sign of cooling down. Replacing short skirts with sportswear shorts will help you add more personality and dynamism.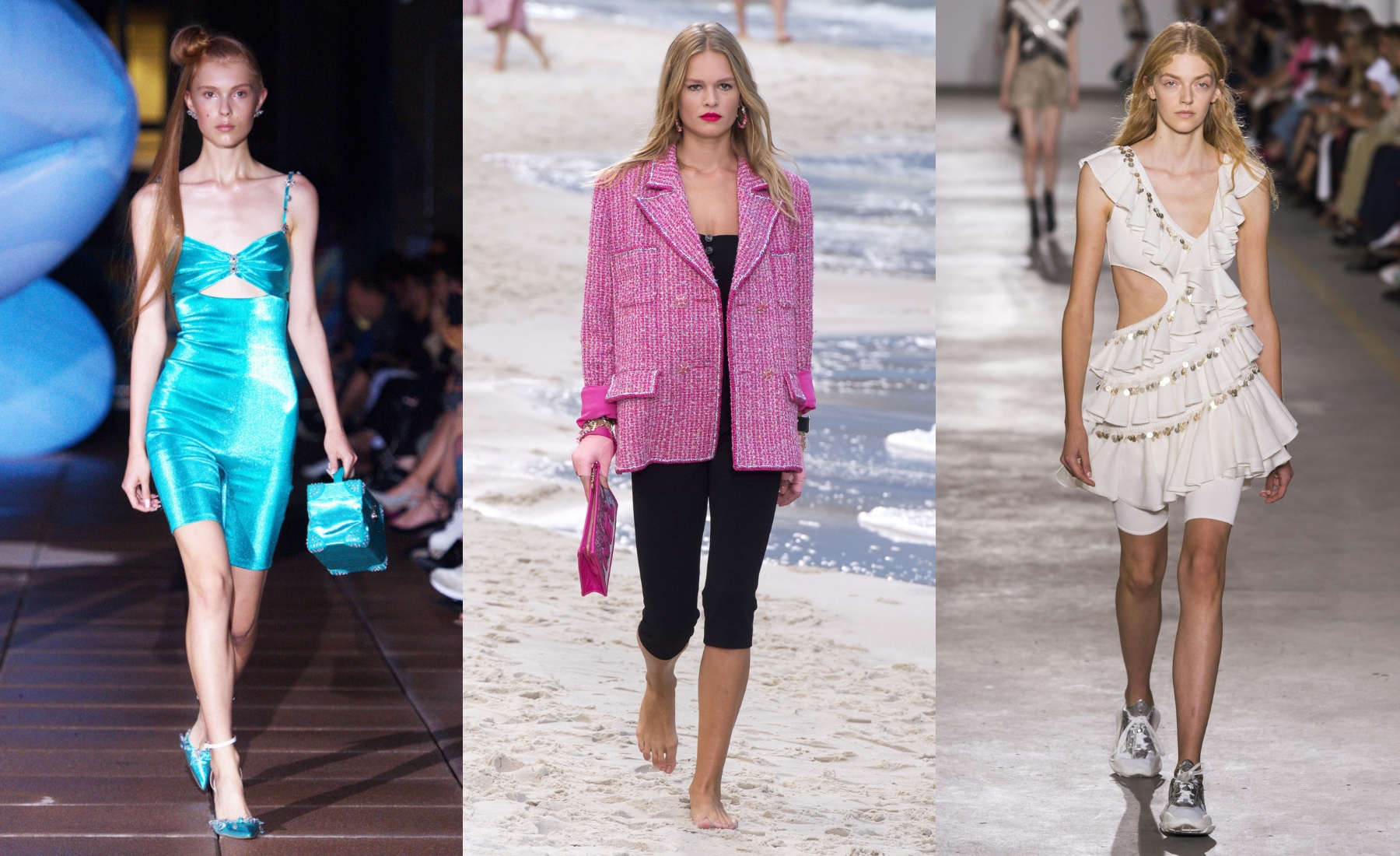 Shorts of the crabs are the fashionable fashion trends today. (Photo: Imaxtree)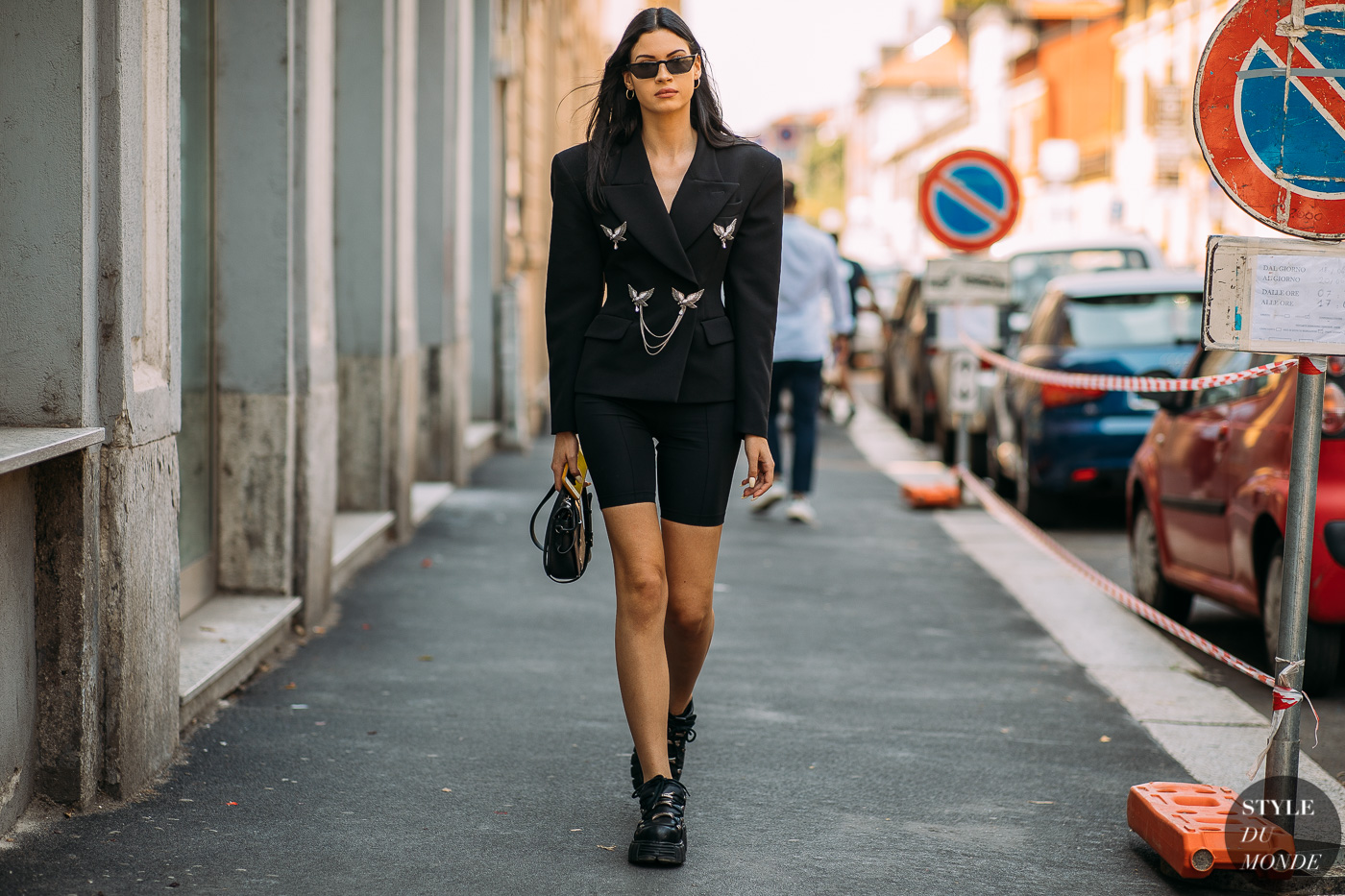 It is predicted that this will be the popular fashion trend in 2019. (Photo: Styledumonde)
3. LYPRESSING CLOTHES
The delicate folds will be the fashion trend in 2019 but with a much more complicated level. Designers are creating more sophisticated designs and maximizing motion effects, bringing a more attractive look.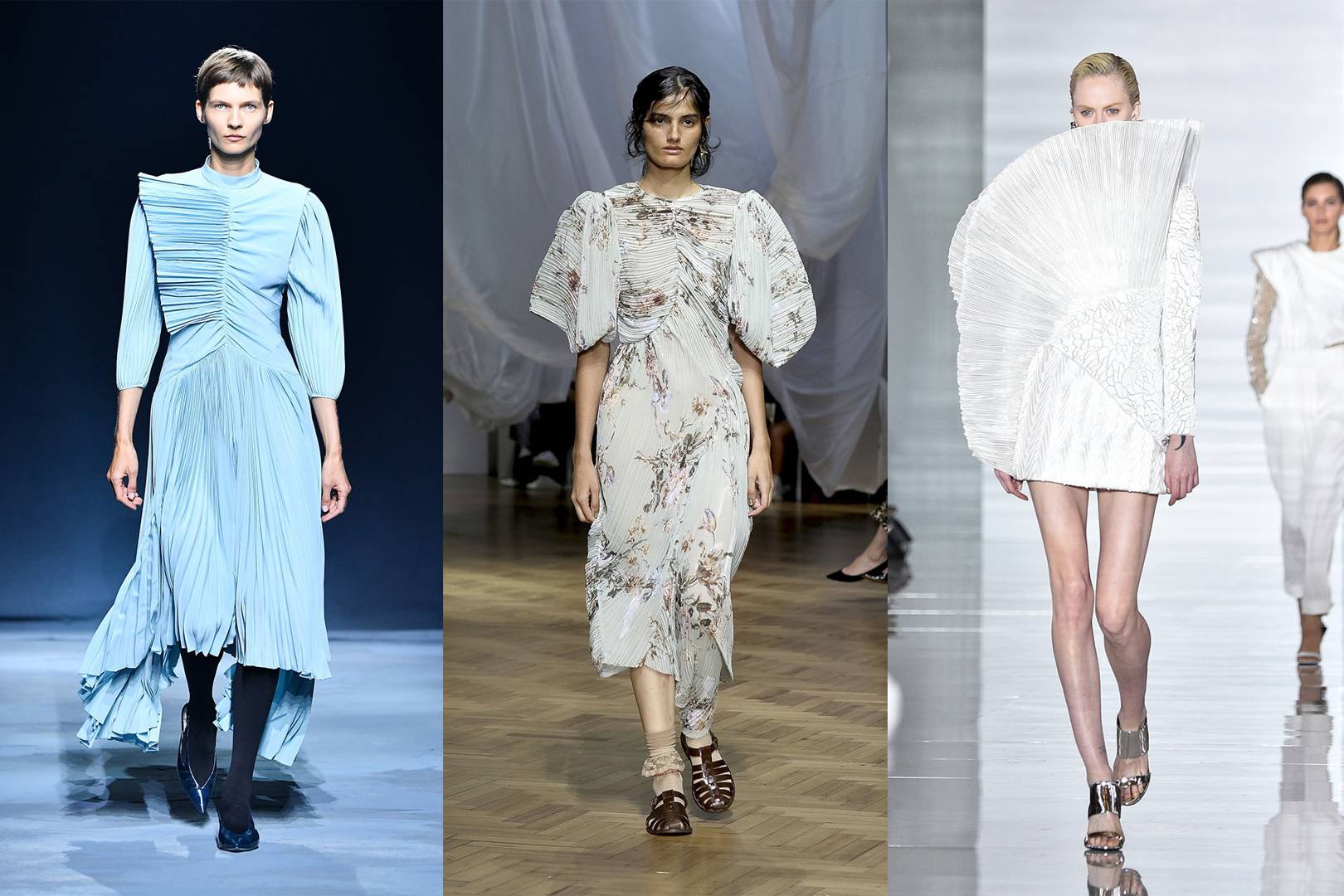 Pleated art has been more refined by designers. (Photo: Imaxtree)
Pleated design helps the wearer to become more flexible and soft. (Photo: Styledumonde)
4. TIE-DYE DYE COLOR
As an inspirational dye from the 1960s, tie-dye's design has returned to fashion. With the free color blend, tie-dye dyeing will be a strong spreading trend in the following year.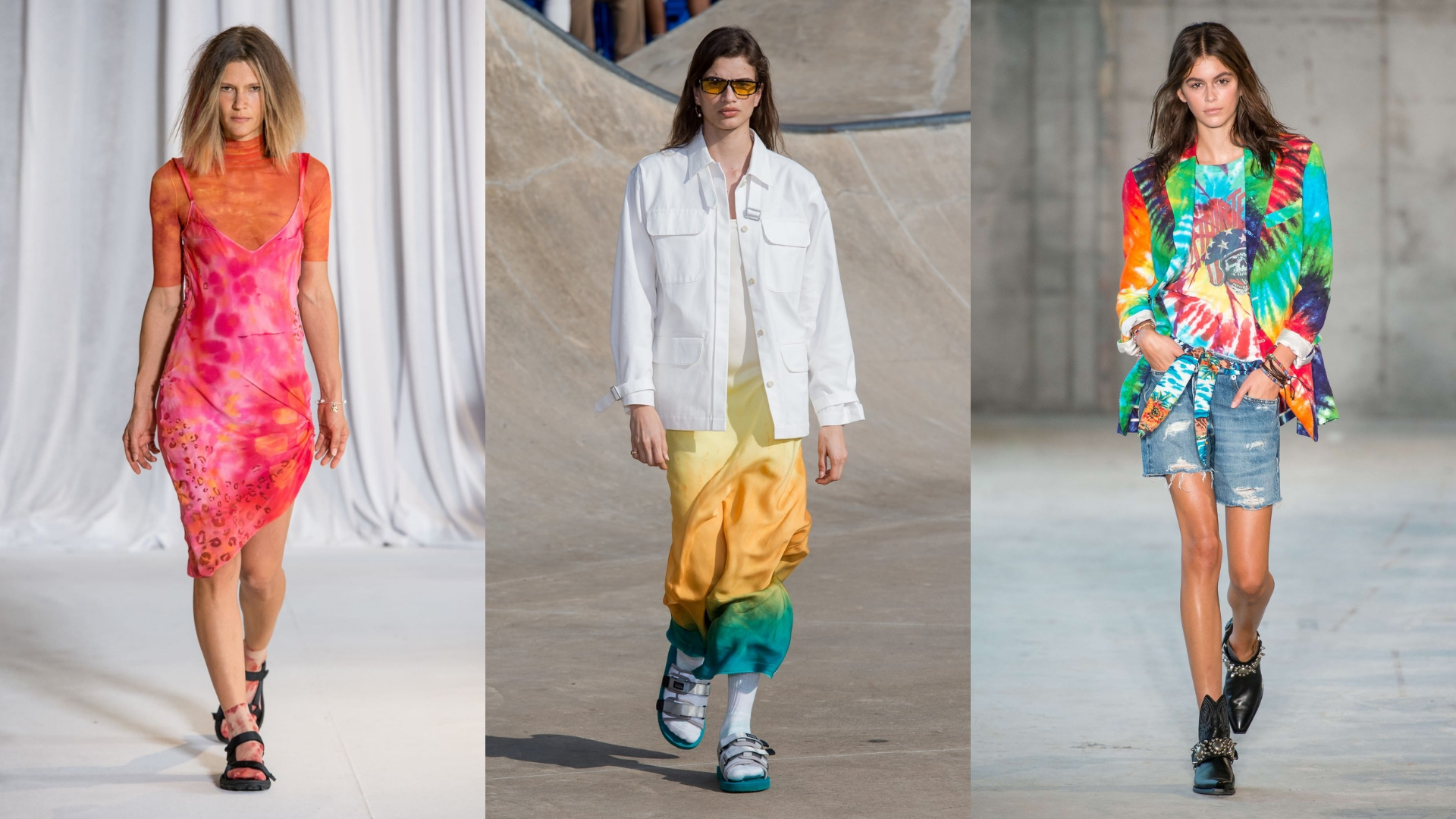 Costumes with colorful streaks mixed together bring special charm. (Photo: Imaxtree)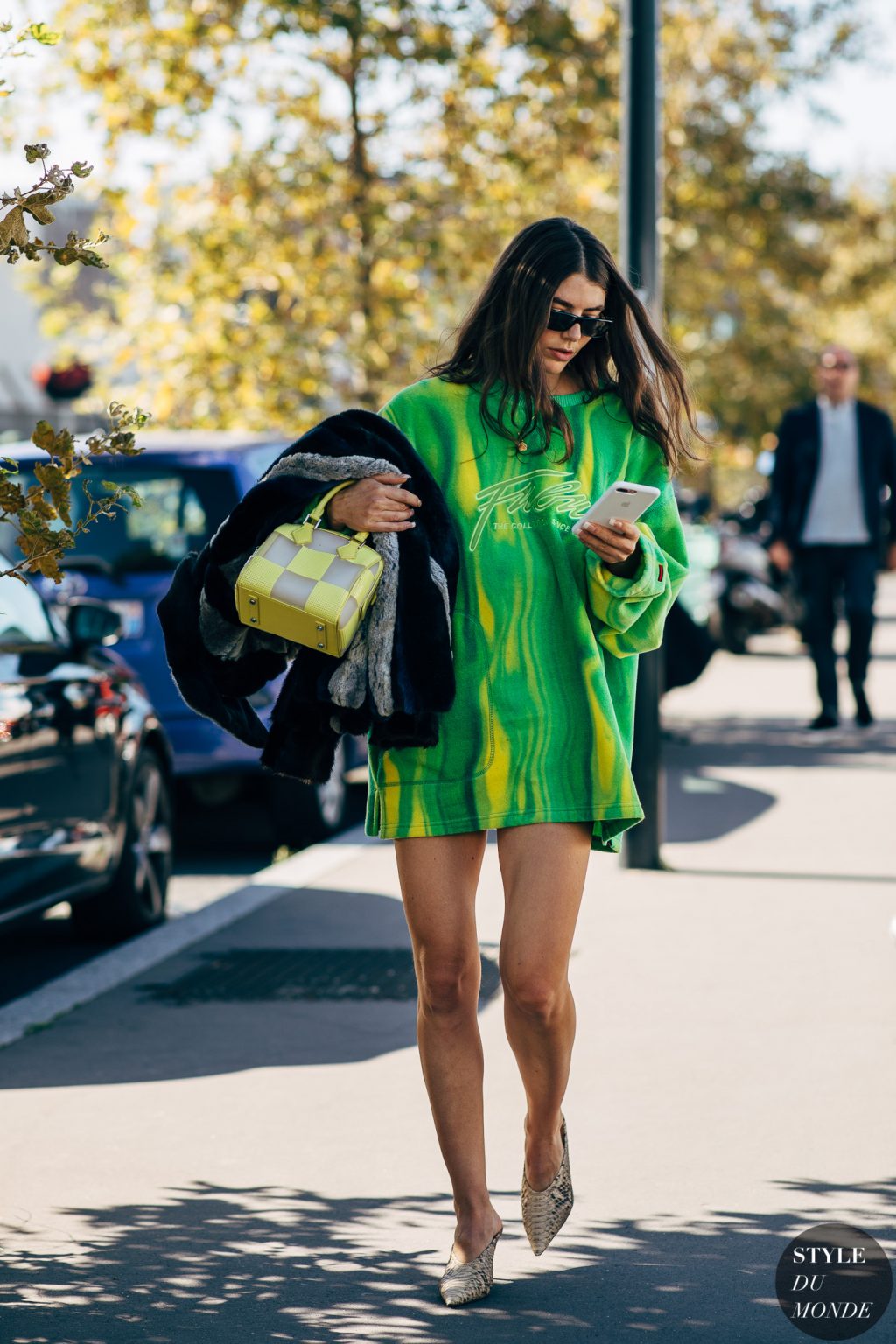 Tie-dye fashion trend represents the hippie style to show the liberal spirit for the wearer. (Photo: Styledumonde)
5. TUA RUA AND DRAWING
Spring - Summer 2019, the grave is witnessed the rise of the details of feathers and fringes as a reference formula for the evening fashion. Sparkling fringes dancing on Givenchy's designs until the feathered bloom on the latest designs by Richard Quinn, Valentino, MSGM and Loewe create a colorful picture.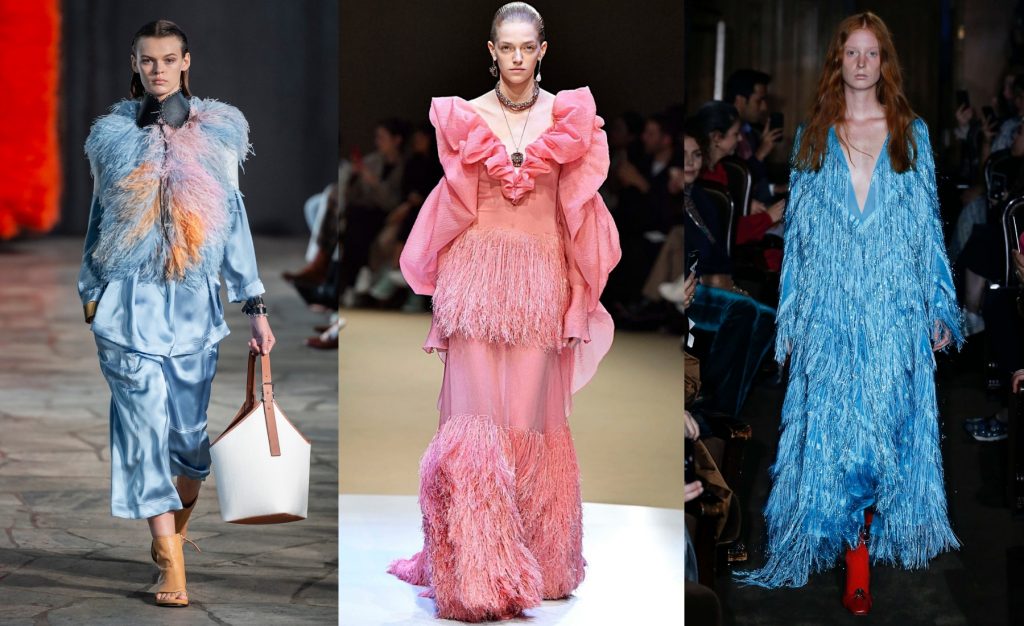 Details of varnish and feather in the designs of high-end brands. (Photo: Imaxtree)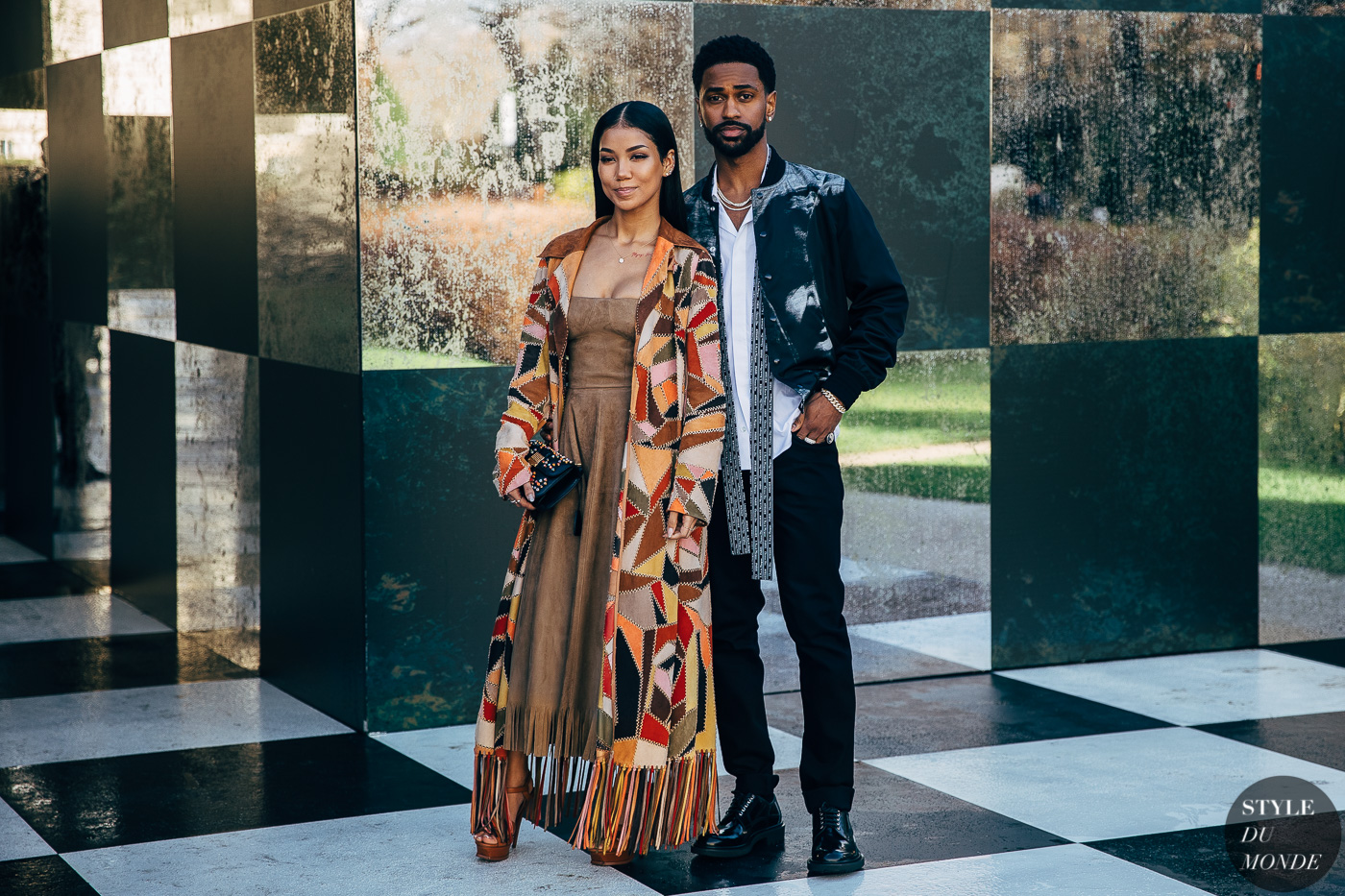 Bringing a little direction to the western United States, the liberal features of fringed details attracted fashion followers. (Photo: Styledumonde)
6. FRESH FRUIT COLOR GAM
The bright colors will continue to explode, promising an exciting 2019 year. If coral oranges are the "dominant" colors, the yellow and lemon yellow and butter yellow will continue to bring out extremely outstanding costumes.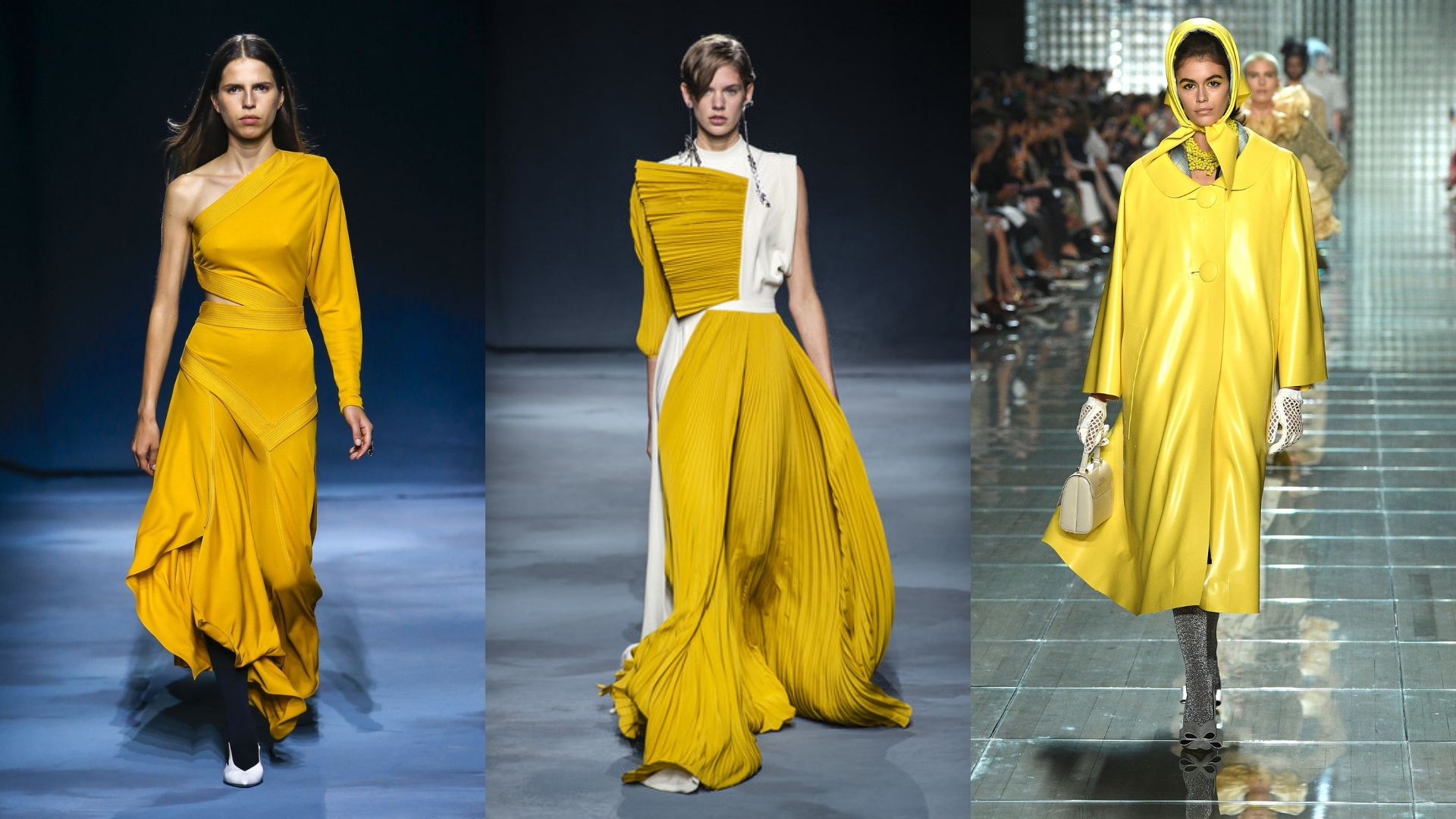 The vibrant colors bring positive energy in the new year. (Photo: Imaxtree)
The combination of light colors also creates many interesting things. (Photo: Styledumonde)
7. DESIGN YOUR HANDS
Her shoulders will become more feminine with bulging arms. The spring - summer 2019 fashion show has presented many designs with puffed shoulders. They are especially prominent when combined with a square collar style.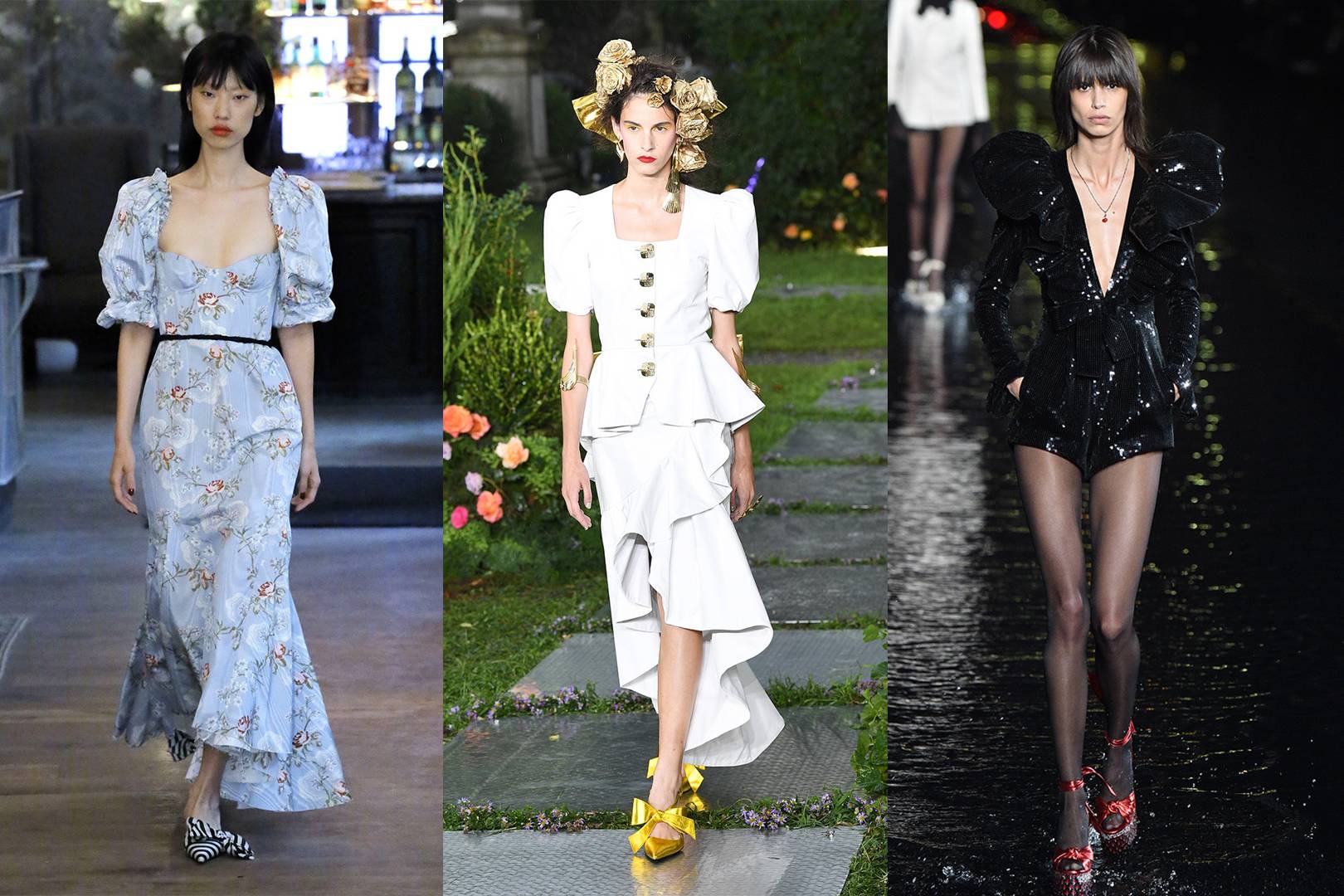 The bulging hand design offers classic, graceful beauty for female shoulders. (Photo: Imaxtree)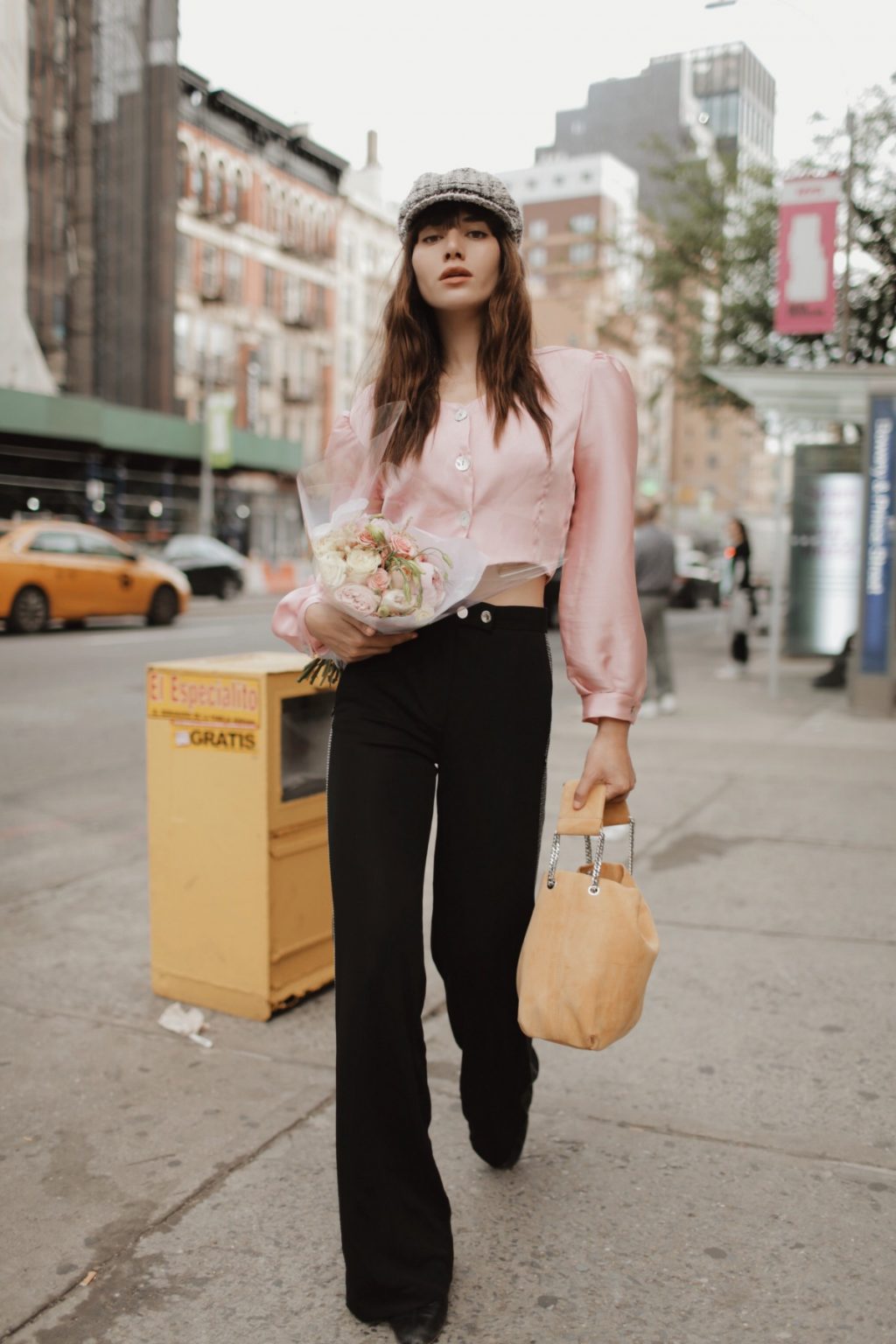 The puffy sleeves are the fashion fad expected to be loved by the girls. (Photo: natalieoffduty)
8. BI TESTING
The polka dots will continue to be more impressive in 2019. Looming in the luxurious image of the 50s, whenever polka dots appear on fashion catwalks, they are fascinated by innovation this day is more diverse.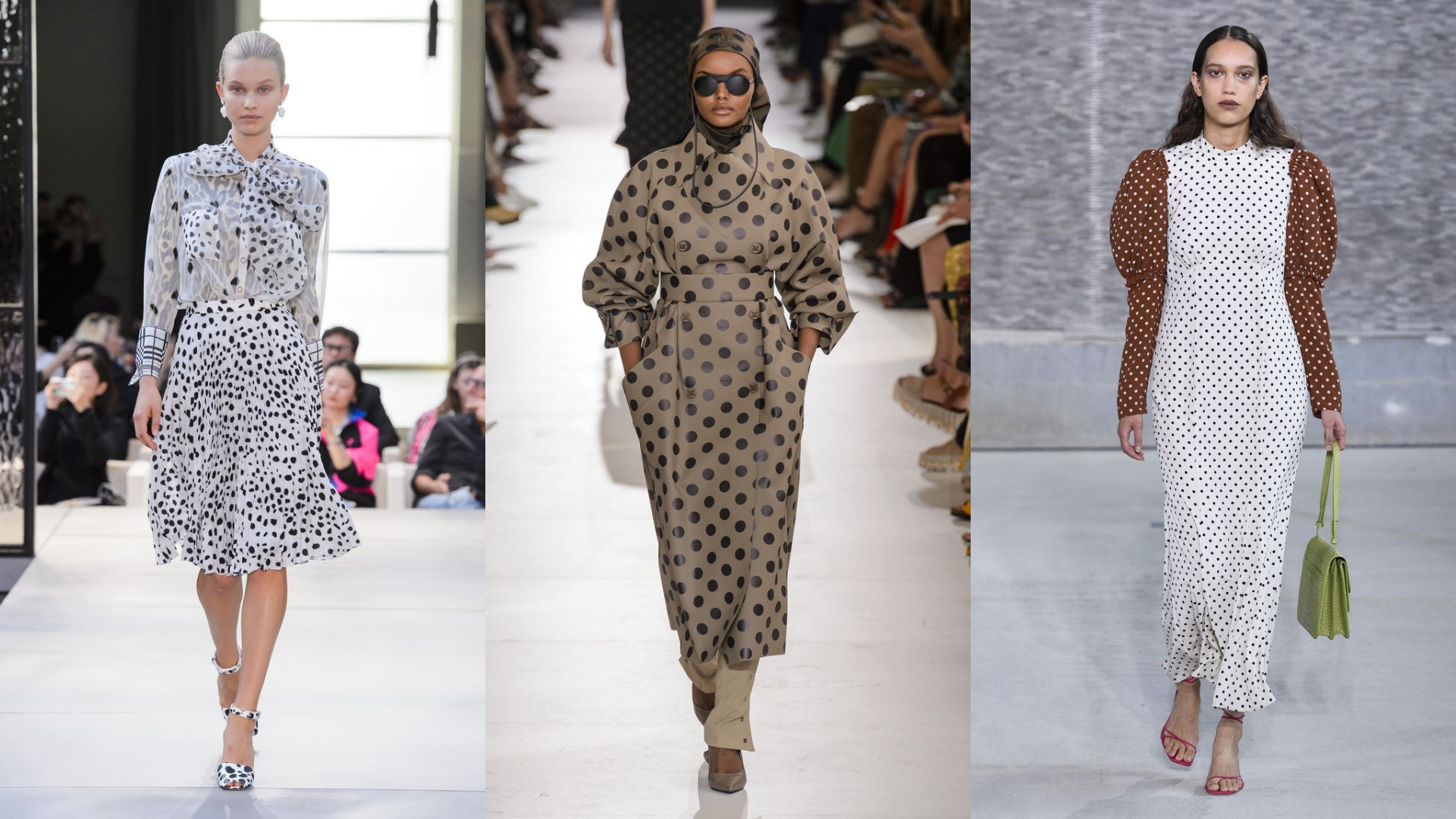 The mischievous bit of nostalgia is the fashion trend that continues to be developed by fashion houses (Photo: Imaxtree).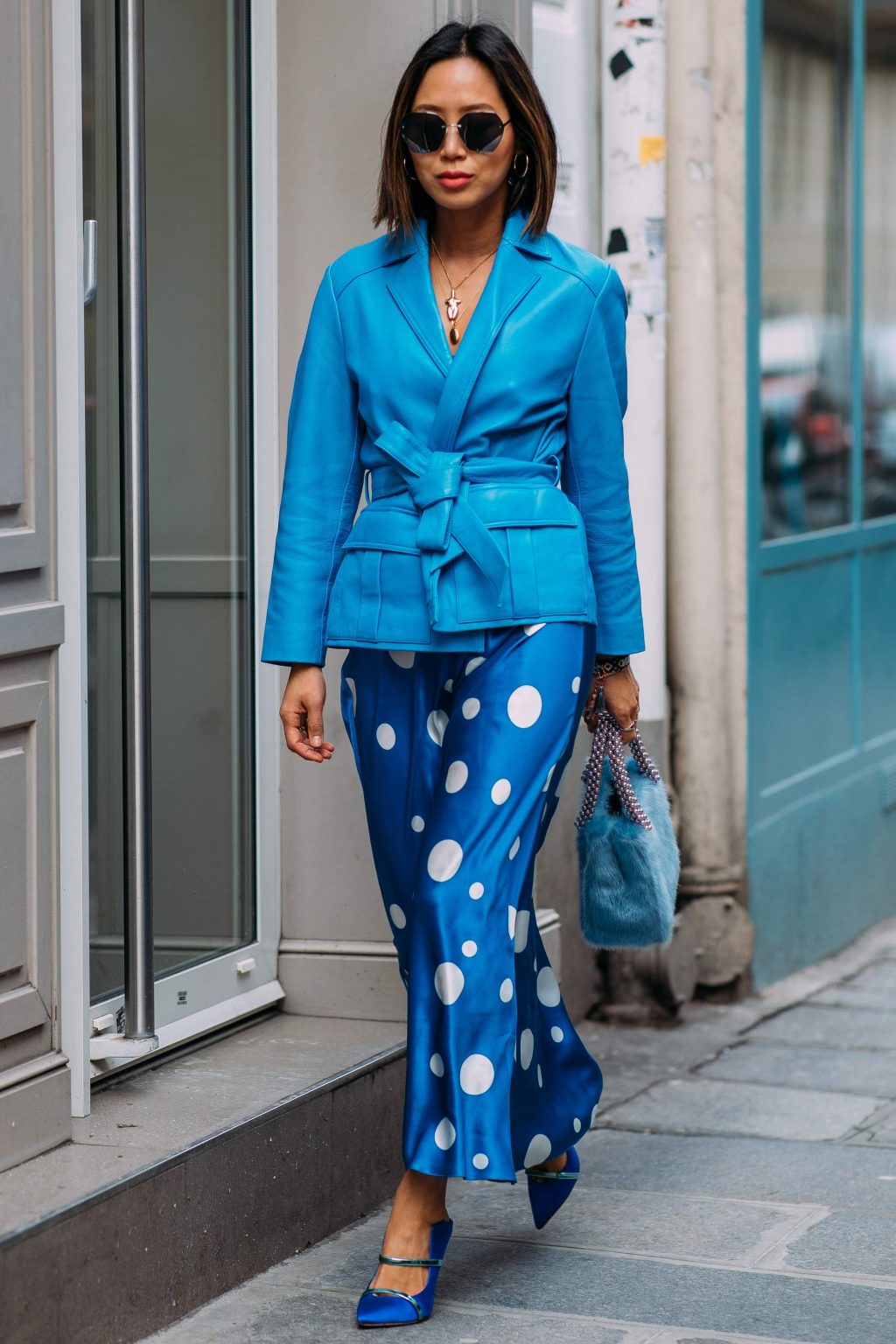 Variable polka dots, no longer black dots, but colors and combinations of different symmetrical patterns. (Photo: Song of style)
9. LEVEL OF ANHANH ANH KIM
Sparkling Sequin has never been forgotten, as they still appear in fashion shows. Making the person become more sparkling, the iridescent costume is an iconic item for partying.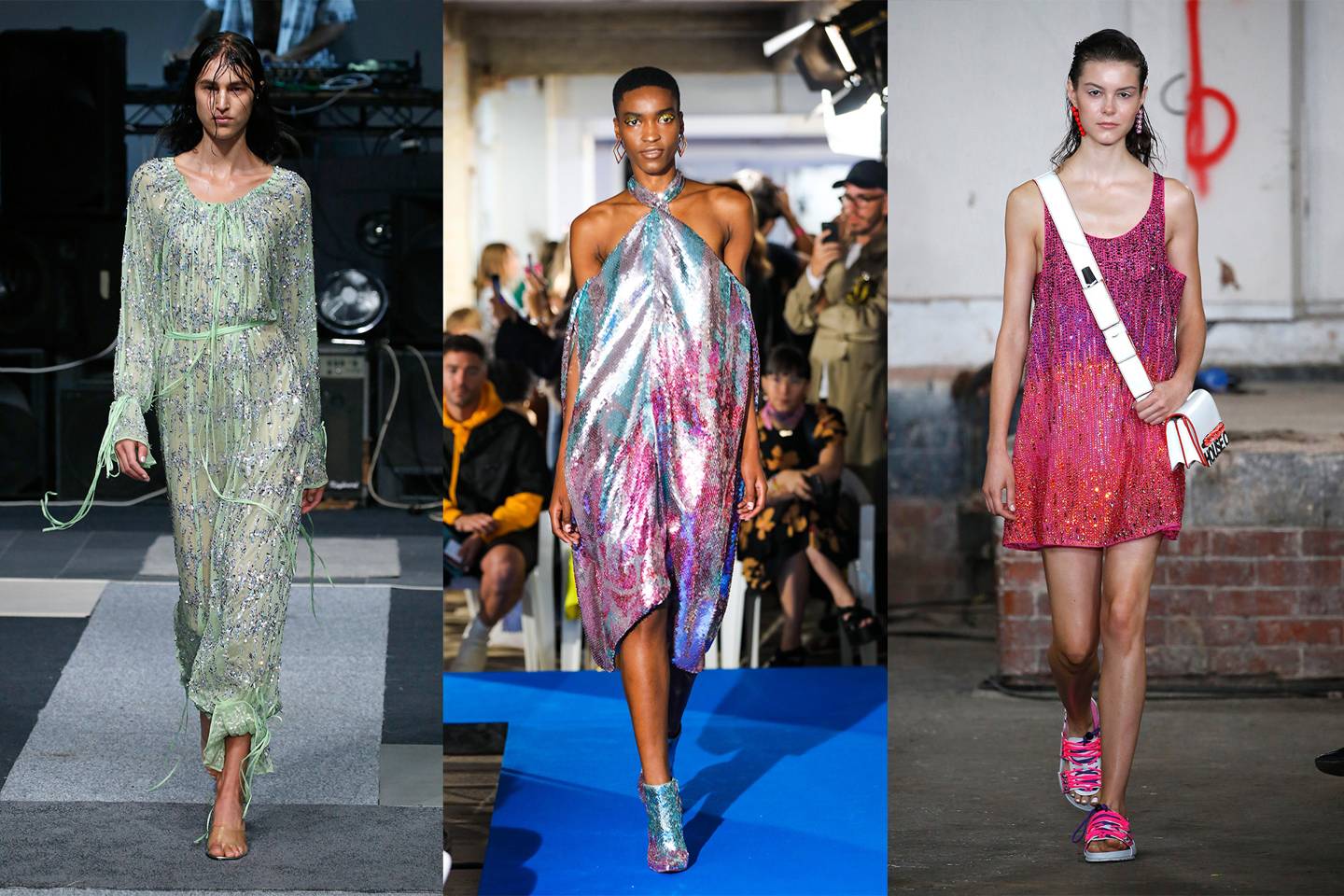 It's just pure gold patterns, sequin costumes that have been added with sparkling, novelty beads. (Photo: Imaxtree)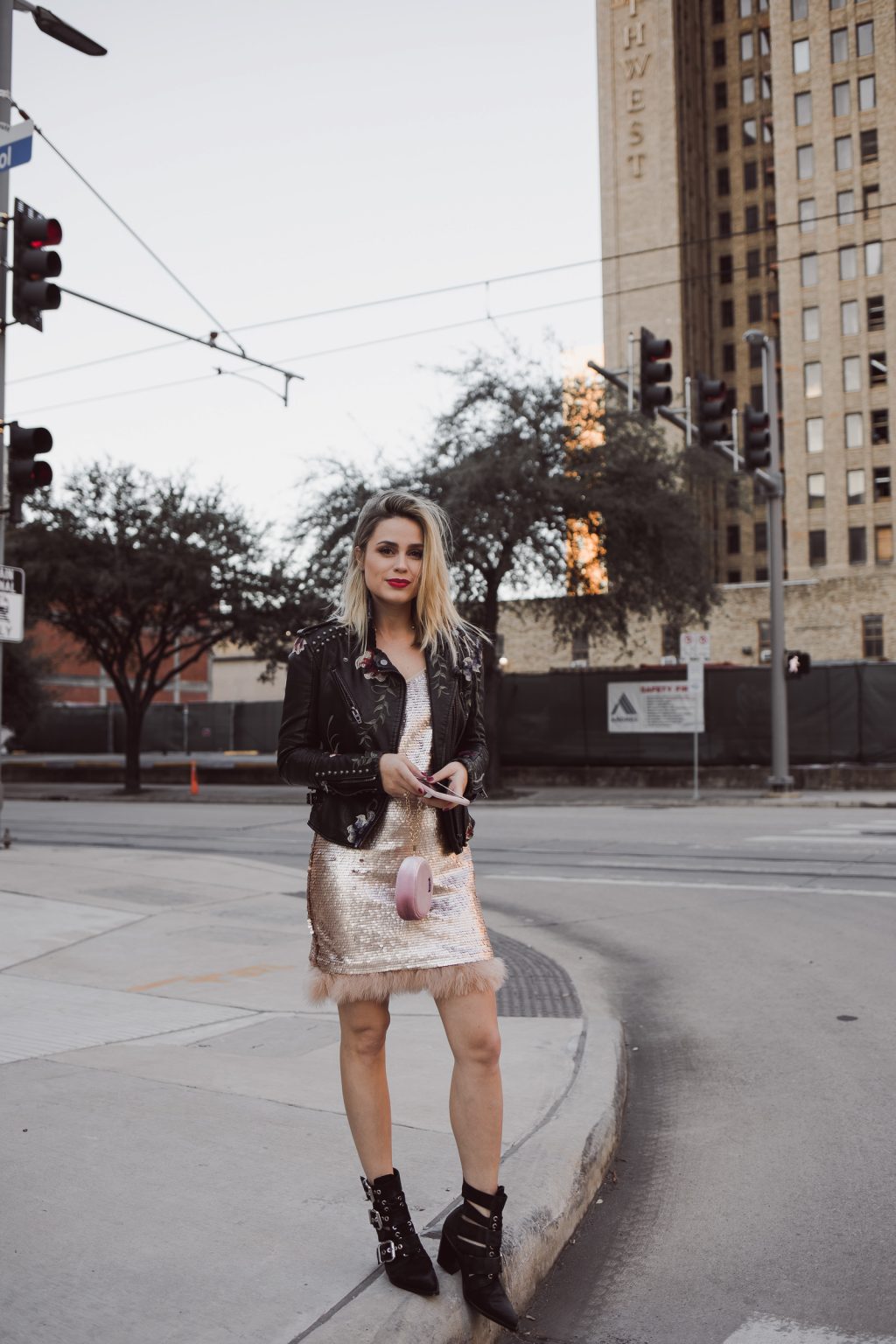 Endless inspiration from sparkling sequin dresses always makes you shine. (Photo: uptownwithellybrown)
10. NETWORK DETAILS
The ocean is a source of inspiration for fashionistas to create mesh designs. If 2019 is the year of color coming from the sea, the grid pattern will attract fashion followers.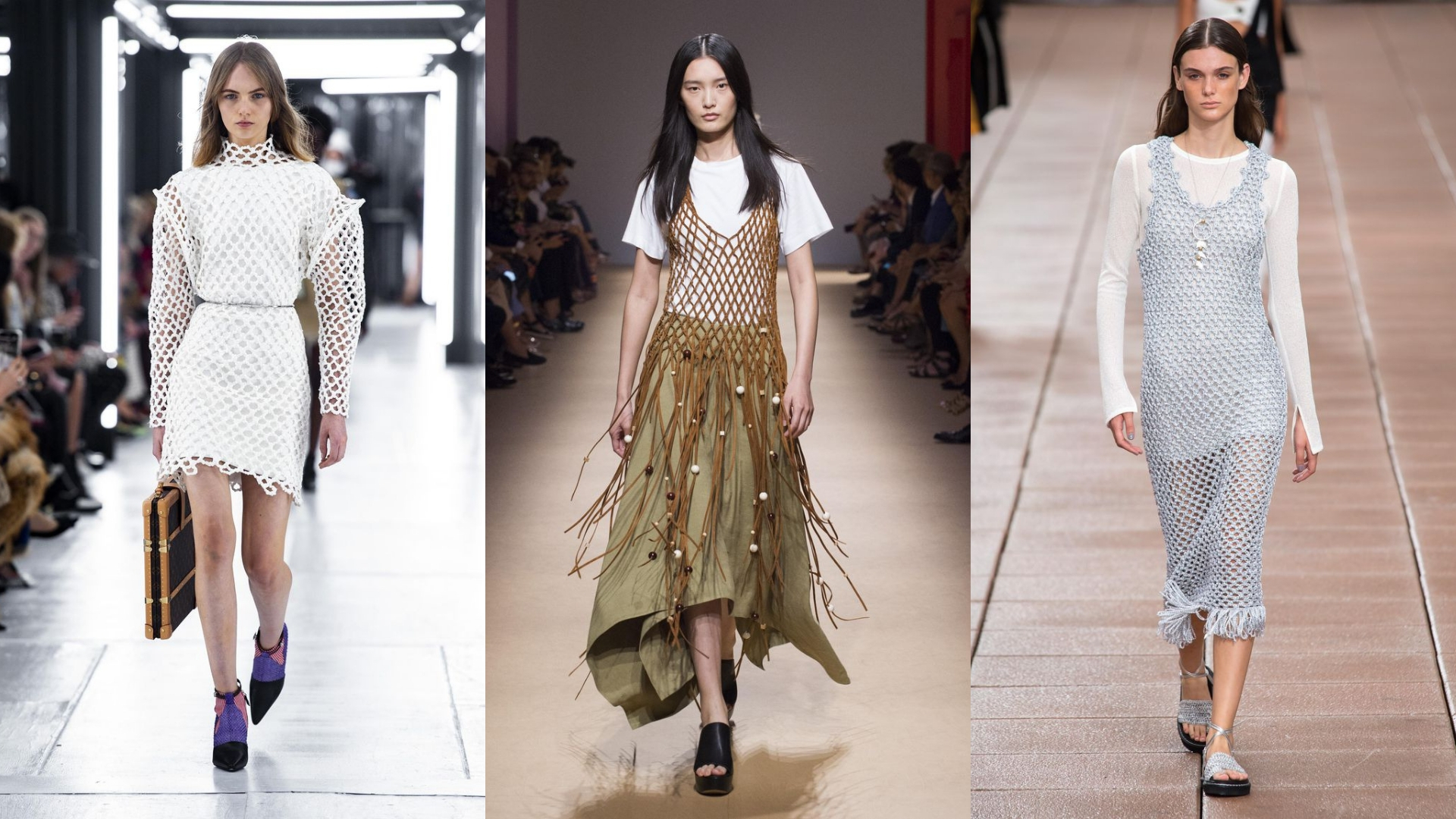 Net knitting patterns will come back strongly in this new year. (Photo: Imaxtree)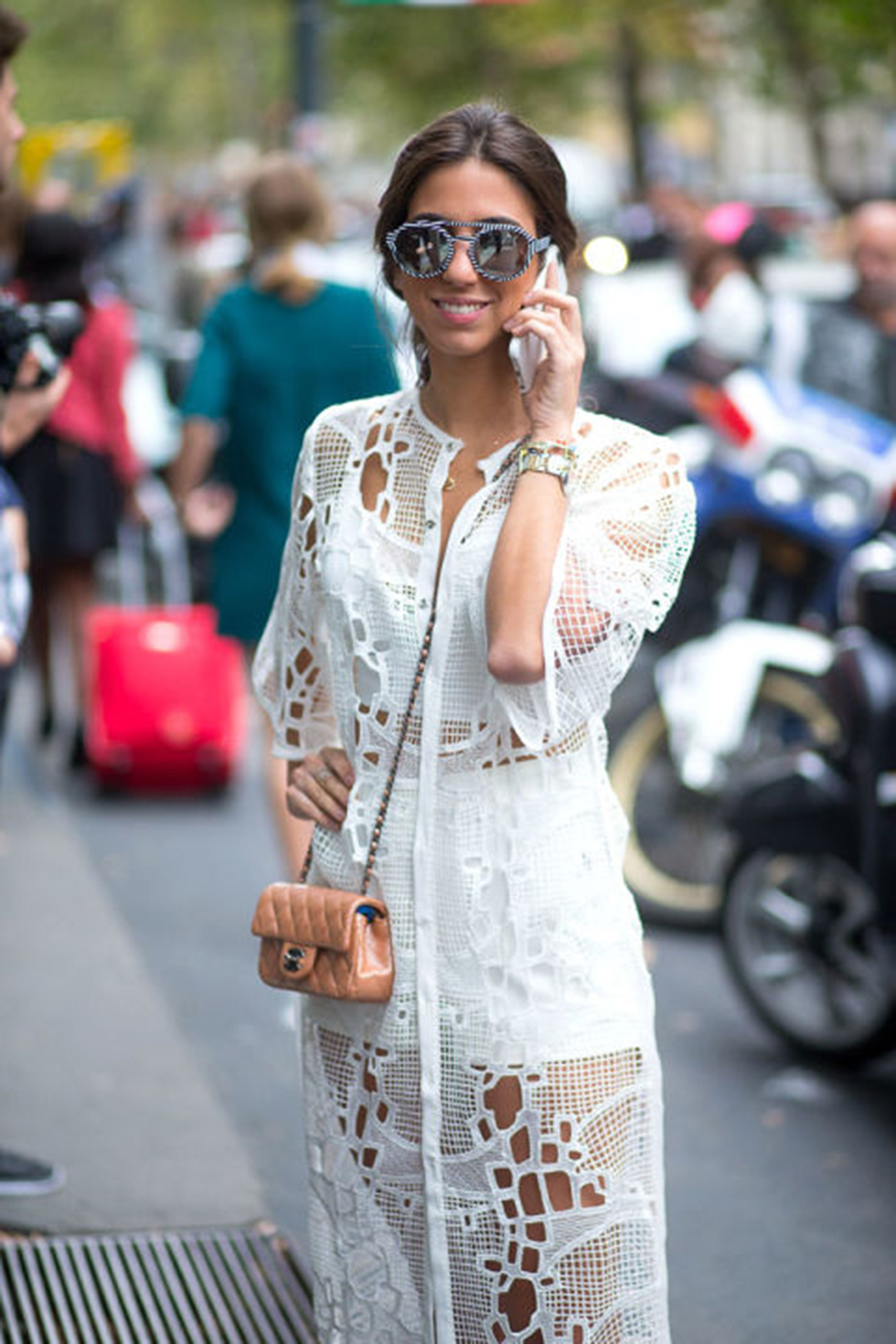 The piercing design on the glamorous body will return in 2019. (Photo: Sound of Sweet Lullabies
Follow elle.vn